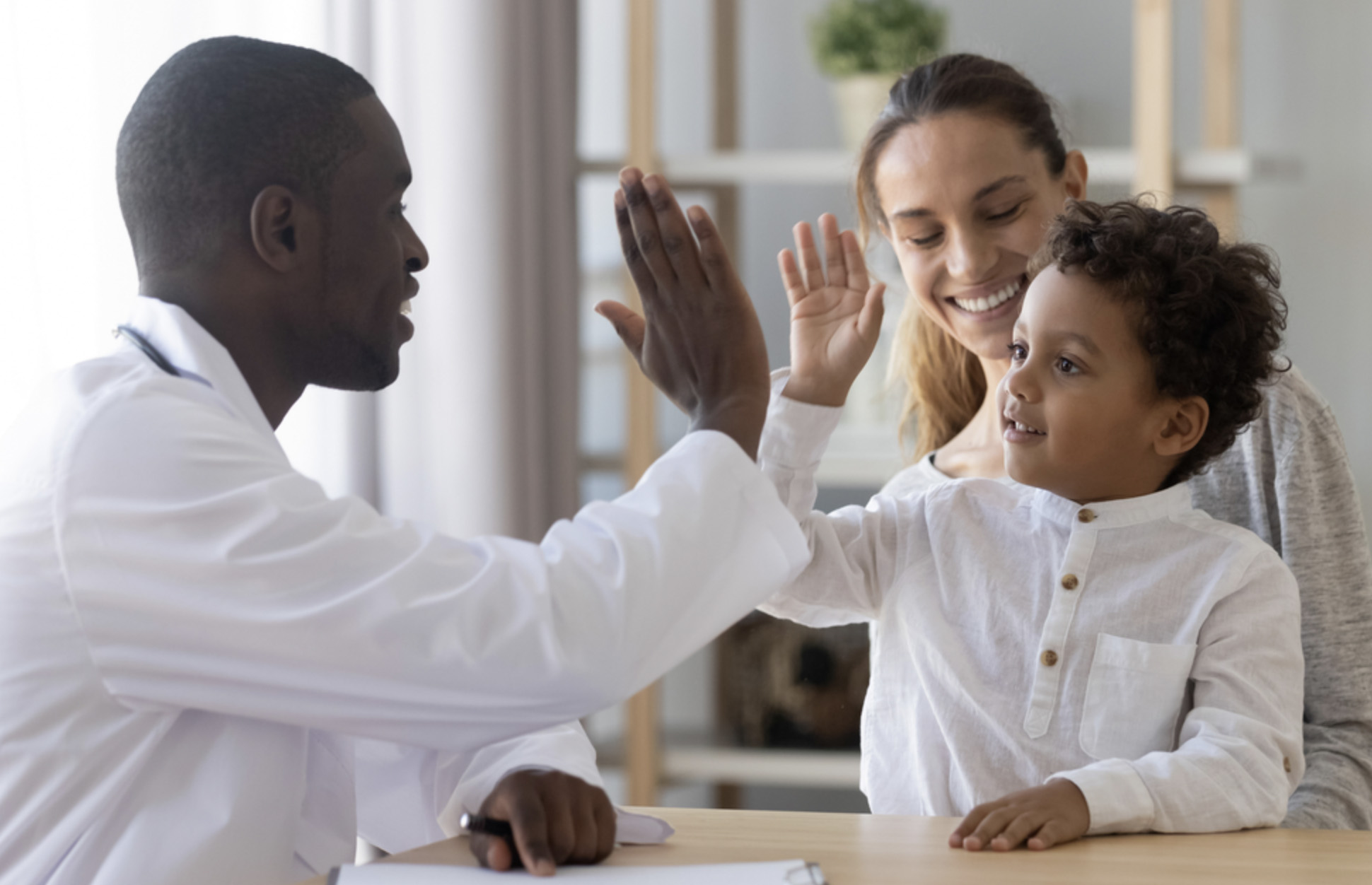 What makes a great doctor? If you said someone who listens to your concerns, has great bedside manner, and advocates for your health and well-being, then you're one of many who realize that it takes more than good grades to be a great doctor.
This month, Xavier University School of Medicine (XUSOM) in Aruba is going beyond the books to explore the top qualities and skills that are needed to make a great doctor. Are you interested in pursuing a medical degree? Read on to learn how many of these skills you possess.
1. Excellent communicator
Being an excellent communicator begins with sharpening your listening skills—especially if you're a physician. Let's be honest: Patients are coming to you for a reason. They need help and they are trusting you to help them. It's your job as the physician to listen carefully and attentively to their concerns so you can fully understand what's ailing them and then clearly explain the diagnosis. Here are some of the ways in which physicians should answer their patients' questions:
Use language that your patient will understand; avoid using too much medical terminology.
Be honest and clear in your explanation.
Offer hope—even in difficult situations.
Help patients feel empowered to improve their own health.
2. Detail oriented
It's one thing to diagnose a patient's condition; however, the key to healing is in the treatment plan and follow-up care. One of the most important skills of being a great doctor is to stay vigilant and to document the details surrounding the patient's diagnosis and healthcare journey. In certain situations, great doctors will take a diagnosis one step further and either research additional resources or consult with colleagues to ensure their diagnosis is correct. Then, they will set a clear plan of care, recommend appropriate screening tests, and follow up by communicating the results in a clear manner that the patient can understand.
3. Organized
Doctors have extremely busy schedules, and it's not uncommon for them to be handling several situations at once. They not only see several patients in one day but have considerable paperwork to complete as well. They have to be able to respond quickly and accurately in an emergency and not let emotions get the best of them. Not only do they need organization, but also an excellent memory to remember what each patient's unique situation was and the treatment prescribed. Can you see why having such exceptional skills in organization can make all the difference when keeping track of patients and their care?
4. Team player
Caring for patients is a team effort—and an interdisciplinary one at that. Doctors work alongside nurses, healthcare assistants, physiotherapists, and even other doctors, so it's critical that they have the skills to collaborate respectfully with their colleagues in order to provide the best care for their patients. There may be times when team members disagree. This is where professionalism should shine brightly to diffuse any conflicts and resolve the matter calmly.
5. Strong work ethic
There's no denying that being a doctor is difficult. From working long hours and evening and weekend shifts, to caring for the sick and being front and center in emergency situations, it's critical that doctors are committed 100 percent to caring for their patients—no matter the cost. Having a strong work ethic and dedication goes hand-in-hand with the passion of a great doctor. Even on those days when exhaustion sets in or family obligations have to take second place, doctors with a strong work ethic can earn the respect of everyone around them.
6. Excellent interpersonal skills
Not to be confused with communication skills, interpersonal skills are just that—how well you get along with and adapt to others. As a doctor, having excellent people skills is a must. Doctors see patients from all walks of life and of various ages and ethnic/cultural/socioeconomic backgrounds. Since no two patients are alike, doctors need to be able to relate to and effectively communicate with patients and their families no matter where they're from or what experiences they've had.
7. Compassion and empathy
It goes without saying that being a great doctor requires having compassion for your patients. Many times, people see their doctors when they are most vulnerable. Patients trust and count on doctors to help them, provide honest advice and the best treatment options. Having genuine concern for their well-being and lending an empathetic ear to hear their concerns is one of the most comforting ways doctors can earn the trust of their patients.
8. Leadership
When you're dealing with a medical situation, the first question is typically: "What did the doctor say?" A physician bears the responsibility of making several decisions—and they're not always easy ones to make. As part of a medical team, the doctor assumes the leading role and must possess strong communication skills to ensure the patient is receiving the best possible care from everyone on the team. A great doctor must combine all of his or her skills by:
Being an excellent communicator with great people skills.
Staying organized and detail-oriented.
Having a solid work ethic.
Being compassionate.
Having the ability to work well in a team.
Do you have the characteristics to be a great doctor? Pursuing a medical degree at XUSOM can turn your passion into a reality. And did you know that XUSOM offers a variety of scholarships and financial aid options that can bring you one step closer towards achieving your dreams? Apply today.