Xavier University School of Medicine has adopted a modern, innovative and dynamic curriculum aimed at providing highly qualified physicians to US health care system and worldwide. The curriculum of XUSOM is prepared in alignment with its Mission, Vision and Educational Objectives.
The students learn Medicine via a well-organized system- based –curriculum, which closely correlates to the way the medicine is being practiced in the hospital. Innovative feature of XUSOM lies in its Curricular integration with well-organized Vertical (Collaboration between Basic and Clinical Sciences) and Horizontal integration (Collaboration between different disciplines of Basic Sciences). Vertically integrated Curriculum ensures that the students learn Basic Science from a clinical perspective from the first day of their medical school.
The total duration of the MD program is 4 years of which student spends first 2 years in the Aruba campus to learn the basic sciences and then proceeds to US for his clinical clerkships. During the Basic science program students are exposed to 9 organ systems. Each organ system is Integration of all the basic science subjects around the concepts of ICMPD (Integrated Clinical Medicine and Physical Diagnosis) and Objective structures Clinical Examination (OSCE) program. The curriculum ensures that, the students learn and theory and relevant clinical examination always in parallel to make learning complete and appropriate.
The students are also dealt with ethics of clinical practice, career counseling, Medical Humanities and professionalism for their holistic development. Teaching learning sessions like Clinical Case presentation, Team Based Learning and Problem Based learning help them to be an independent learner and imbibe the art of lifelong learning in them.
A practical and affordable path to your career as an MD
YEAR 1 & 2
YEAR 3
YEAR 4
GRADUATION
Basic Sciences


USMLE step 1
Residency!


USMLE step 3
Clinical Sciences
Pre-Clinical Clerkship


Core Rotations
Clinical Sciences
USMLE Step 2
Elective Rotations
COMPLETED IN
ARUBA
Completed in
Clinical Affiliate
Hospitals in the U.S.
Completed in
Clinical Affiliate
Hospitals in the U.S.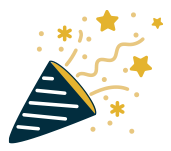 Pre-Medical Program – 16 months
Basic Sciences – Years 1 & 2
Clinical Sciences – Years 3 & 4
Introduction to US Clinical Research (8 Weeks)
Introduction to US Clinicals (4 Weeks)
Core Rotations – 48 Weeks
Elective Rotations – 24 Weeks
Cardiology
Family Medicine
Dermatology
Emergency Medicine
Anesthesiology
Intensive Care Medicine
Neurology
Pathology
Plastic Surgery
Radiology
Urology
Vascular Surgery
These rotations are generally pursued in the field appropriate to career interest and they provide a greater amount of showcasing and networking experiences.
A student will generally select an elective sub-internship, where they will perform the role of an intern or first-year medical graduate, under the supervision of senior staff and attending physicians.
Preclinical Clerkships
Core Rotations
Elective Rotations