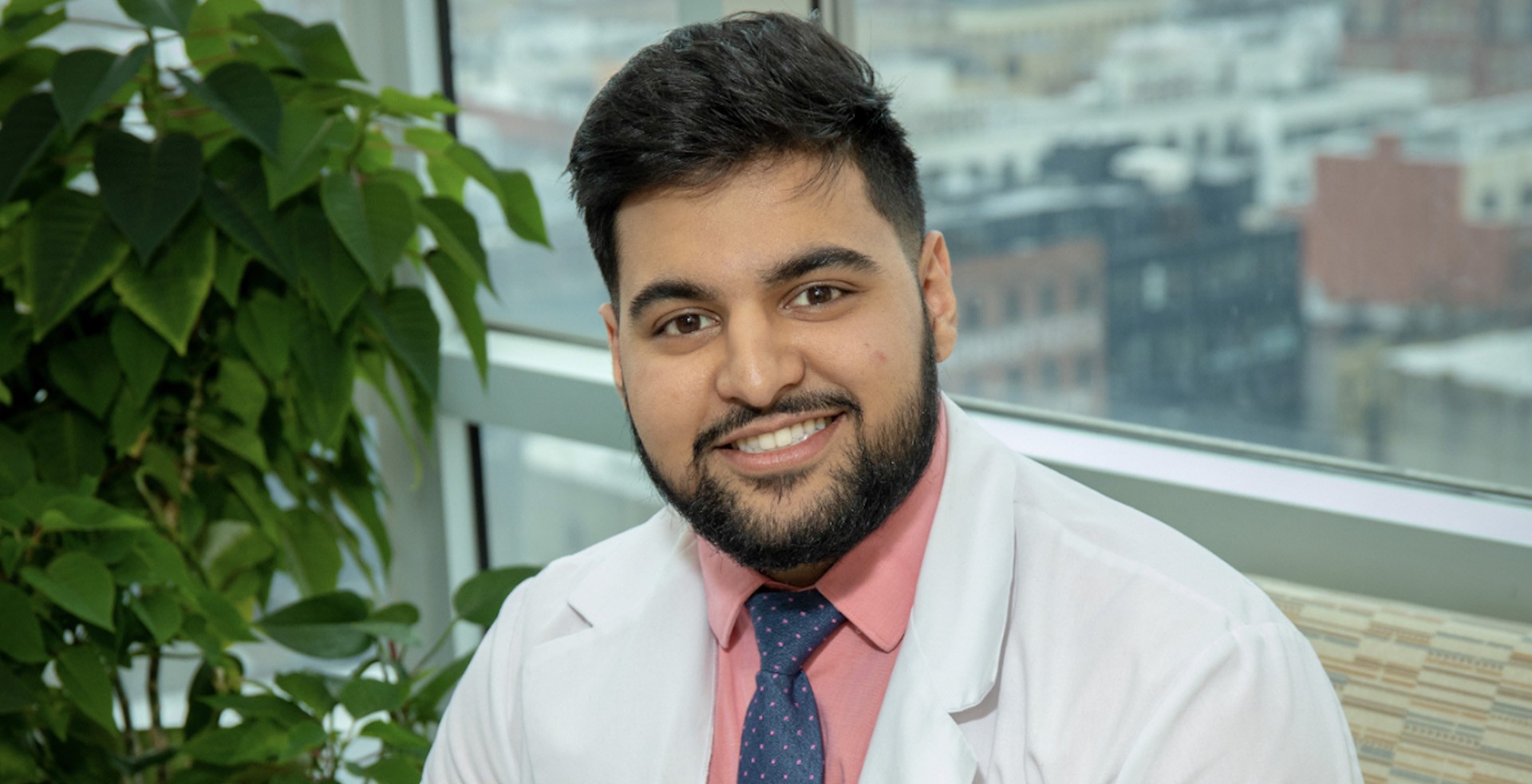 Match Day. It's the third Friday of March every year. It's also the day almost every medical student works toward: The day they learn where they will be doing their residency training for the next several years, depending on their specialty. So, it comes as no surprise that these graduating students will wait in intense anticipation to discover if they are "matched" to their program of choice.
This month, Xavier University School of Medicine (XUSOM) in Aruba takes you through the highly complex system that regulates the residency placement process and discusses the importance of preparing medical students for "The MATCH." But first, let's discuss Match Day and why it can be even more momentous than graduation day!
When is Match Day?
Match Day is an annual event officially held on the third Friday of March. On this day at 9 a.m., thousands of fourth-year medical students simultaneously discover their residency fate: The location of where they will be training for their residencies and what field of medicine they will specialize in. The excitement surrounding "The MATCH," however, actually kicks off on "Match Week Monday" at 11 a.m., when the National Residency Match Program (NRMP) informs applicants if they have been accepted into a residency program. Considered one of the most exciting—and stressful—weeks in a medical student's life, each applicant must wait until the end of the week on Match Day to learn their residency future.
Why "The MATCH" is important
Medical students work hard to earn their degrees. But did you know the "MD" they earn after graduation isn't enough to treat patients without supervision? That's where the residency program comes in. Medical school graduates require additional training via a residency program before they can obtain their medical license. And depending on the field of specialty they choose, these aspiring doctors may need to train anywhere from three-to-seven years before they can become certified.
The match application process
Annually in September, fourth-year medical students can begin submitting their residency applications through the Electronic Residency Application Service® (ERAS®). Here is a list of what students must include in their ERAS applications:
A personal statement and photo
Letters of recommendation
Medical Student Performance Evaluation (MSPE)
Medical school transcript
United States Medical Licensing Examination® (USMLE) COMLEX-USA transcript
According to the Association of American Medical Colleges (AAMC), submitting too many applications may create a financial burden for students, and this will not help improve their chances for acceptance. The AAMC offers students a free Residency ExplorerTM Tool to help them research residency programs and narrow down their choices.
Below is the timeline for submitting residency applications according to ERAS®:
September 1
On September 1 at 9:00 a.m. EST in the United States, you may begin applying to programs. Programs will not have access to review applications until September 29 at 9:00 a.m. EST. All applications submitted September 1 through September 29 will appear to programs as submitted on September 29. It is recommended that students submit all supporting documents, including Medical Student Performance Evaluations (MSPEs), no later than September 21 to help ensure their availability on September 29 when programs begin accessing applications.
September 15
Registration for the NRMP® opens at 12:00 p.m. EST on the NRMP website.
September 29
MSPEs are released to programs by ERAS. Programs can begin accessing applications at 9:00 a.m., Eastern Time in the United States.
Interview Process
The excitement really starts to build between October and February, when residency programs invite promising applicants to meet with faculty members and tour the hospital facilities. It's during this interviewing process that students begin drafting their Rank Order List (ROL) of preferred programs. (Residency faculty also create a ROL which includes their top choices for students.) This is a critical step in the process. For students who are unsure of where to begin, the American Academy of Family Physicians breaks everything down into the following steps:
Ensure student's ROL includes his or her highly-desired program—even if there are doubts of being accepted.
Rank student's program preferences accurately—since NRMP matches based on how choices were prioritized.
Students should include all choices – even prestigious or reach programs. A short ROL will not increase his or her chances of being accepted into the programs of choice.
How the match process works
Medical students are placed—or matched—in a residency program based on their preferences and the preferences of the residency programs. When the ROLs are finalized in mid-February, the NRMP enters them into a system called Registration, Ranking, and Results (R3) which uses an algorithm to match applicants with programs. The good news is that the algorithm favors the student's preferences over the residency program's student ranking. Both parties, however, must favorably rank each other for a "Couple's Match." After the complicated ranked-choice process is complete, the match is final and legally binding.
What to do if the student does not match
Applicants who discovered on Match Monday that they were not placed in a residency program have a second chance to match through the Supplemental Offer and Acceptance Program® (SOAP®). This supplemental matching process occurs between Monday and Thursday afternoons of Match Week. Through SOAP® students can apply to unfilled positions in residency programs and negotiate a match.
Preparing for match day
Although, the match process officially begins during a medical student's fourth year, we at Xavier University School of Medicine (XUSOM) believe early preparation is key for our students to have a successful outcome on Match Day. In fact, XUSOM offers several opportunities through exclusive programs, such as Global Meet, to educate students on how to gain a competitive edge in the residency application process. Here are the steps students need to take to prepare for the match process:
Build professional and academic experience
Research residency programs in medical specialties of interest
Apply to residency programs
Interview with residency teams
Create a ROL of his or her preferred programs
Learn where he or she matched on Match Day!
Do you have the passion to become a doctor? Read the inspiring story of two sisters—and Xavier graduates—who are training in their residencies now: "A Sisterly Bond: Sebastian Sisters Journey Together to Save Lives."
And, did you know that Xavier University School of Medicine is ranked among the best medical schools in the Caribbean? Xavier is fully accredited by the Accreditation Commission on Colleges of Medicine (ACCM) and approved by the New York State Department of Education. Discover your pathway to becoming a doctor of tomorrow. Apply today.