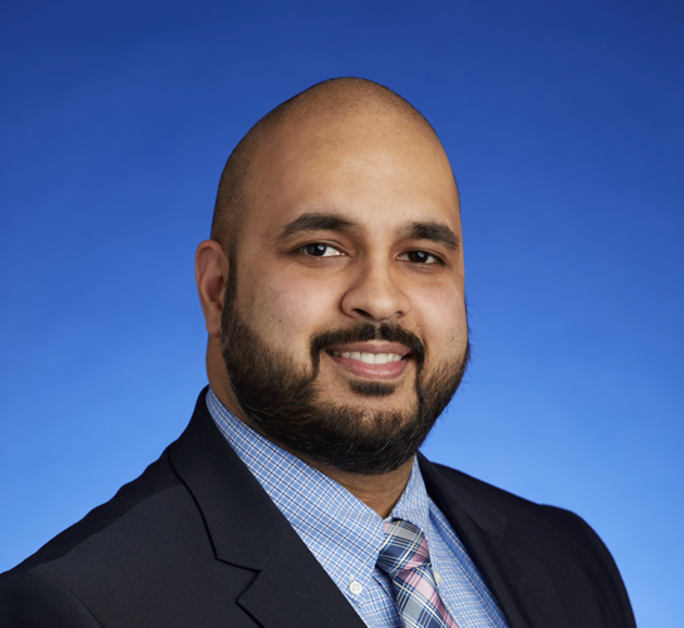 Having a special way of connecting with people and an "underdog mentality" proved to be a winning combination for psychiatrist, Sumeet Singh, MD, a graduate of Xavier University School of Medicine in Oranjestad, Aruba.
Realizing his future
Born in the United Kingdom and raised in Detroit, Michigan, Singh always had a way about him that made others feel at ease. He explained how—despite being bullied throughout his childhood—he remained centered and focused on being kind and compassionate to others while lending a sympathetic ear. "I never imagined, then, that I would pursue a career as a psychiatrist," he explained. "I just knew that I had a gift of connecting with people on a different level."
As he grew older, Singh took on the responsibility of 'man of the house' when his father, who worked for the Ford Motor Company, began to travel overseas more frequently. "I had to grow up quickly," said Singh. "It was my responsibility to ensure my mother and sister were taken care of."
Finding his path to medicine
In 2004, Singh enrolled at the University of Michigan in Ann Arbor where he studied neuroscience, with a special interest in neurobiology and medical anthropology. He said he enjoyed taking creative writing classes as it balanced his science courses with a way to express his creative side. He worked several paid internships while working toward his bachelor of science degree in neuroscience, but he still wasn't clear on his future path. "One day, one of my professors approached me and encouraged me to consider going to medical school," Singh explained. "I suppose you can say the rest is history."
Discovering Xavier University School of Medicine in Aruba
Now that Singh had determined he wanted to pursue a medical degree, he began researching various institutions. "To my surprise, I knew many people who were applying to Xavier," he said. "At the time, the university was small, but the programs looked like a great fit for me. And who wouldn't want to go to school on the beautiful island of Aruba?" he continued laughingly. Singh did his homework when researching colleges and found that Xavier University School of Medicine in Aruba "checked off all the boxes" for him when it came down to the admissions process, professors and curriculum, financial aid, accreditations, residency matching, and other factors an International Medical Graduate (IMG) should consider.  In the fall of 2009, Singh enrolled at Xavier and began his basic science courses—MD 1 through MD 4—over the next four semesters. In December 2011, he moved to New York for the required four-month training program and returned back to Michigan to take the first-of-three United States Medical Licensing Examinations (USMLE), which are required to apply for residency.
Continuing the journey
For the next two years, Singh worked in several Chicago hospitals and completed his clinical rotations in all fields of standard medicine—all while studying for the second two-part USMLE. As a fourth-year medical student, he earned the title of 'student doctor of general medicine.' In 2013, he graduated Xavier University School of Medicine in Aruba with honors. It was then that he decided to specialize in the field of psychiatry.
In 2014, Singh was matched with a residency position at Howard University Hospital in Washington, DC, where he worked for the next two years in the Comprehensive Psychiatry Emergency Program at the hospital's Psychiatric Institute. During that time, he took the third and final USMLE exam. In 2016, he went on to complete his residency at Saint Elizabeth's Hospital in the chronic inpatient/forensic setting, where he was voted 'Chief Resident.' "It was an amazing feeling being voted into that position," said Singh. "You have to work hard to be successful. I won't lie. Being an International Medical Graduate (IMG) means you have to work even harder to get to where you want to be. But—in the end—it's worth it."
Entering the workforce
There's no denying the journey to becoming a doctor is a grueling one. Singh's decision to be an IMG may have put him on an unconventional path to becoming a psychiatrist, but it is one that he stands by and is proud of. "I think of myself as the ultimate 'underdog story,'" he said proudly. "As a first-generation medical school graduate, I approached school with an 'I am good enough' attitude—and used it to my advantage." Today, Singh is a board-certified psychiatrist with the American Board of Psychiatry and Neurology and holds active medical licenses in Texas and Maryland. Prior to his current position as an outpatient adult psychiatrist at LifeStance Health—a telepsychiatry company in Round Rock, Texas—Singh worked at Georgetown University School of Medicine as a clinical instructor, where he provided didactic and clinical training in psychiatry to third- and fourth-year medical students. Additionally, he was voted as the Vice Chair of the Department of Psychiatry at Adventist Shady Grove Medical Center and also held the position of inpatient attending physician with a specialization in general adult psychiatry. He currently lives with his wife, Ariel, in Austin, Texas.
Giving back—one patient at a time
Mental health awareness is a hot button topic these days, as the pandemic (among other factors) contributes to the psychological well-being of people from all walks of life. Currently, Singh said he treats about 15 patients a day—600 per month—via Zoom. "The process is seamless," he said. "My patients are very comfortable with it, and they say it's more convenient and less stressful than in-person sessions."
Reflecting on his journey to becoming a doctor, Singh admits the road was not an easy one. "The path was difficult, but it was the most fulfilling experience of my life," he stated. "Helping others, especially during these unprecedented times, is critical. For me, becoming a psychiatrist was the best way to help and heal people."