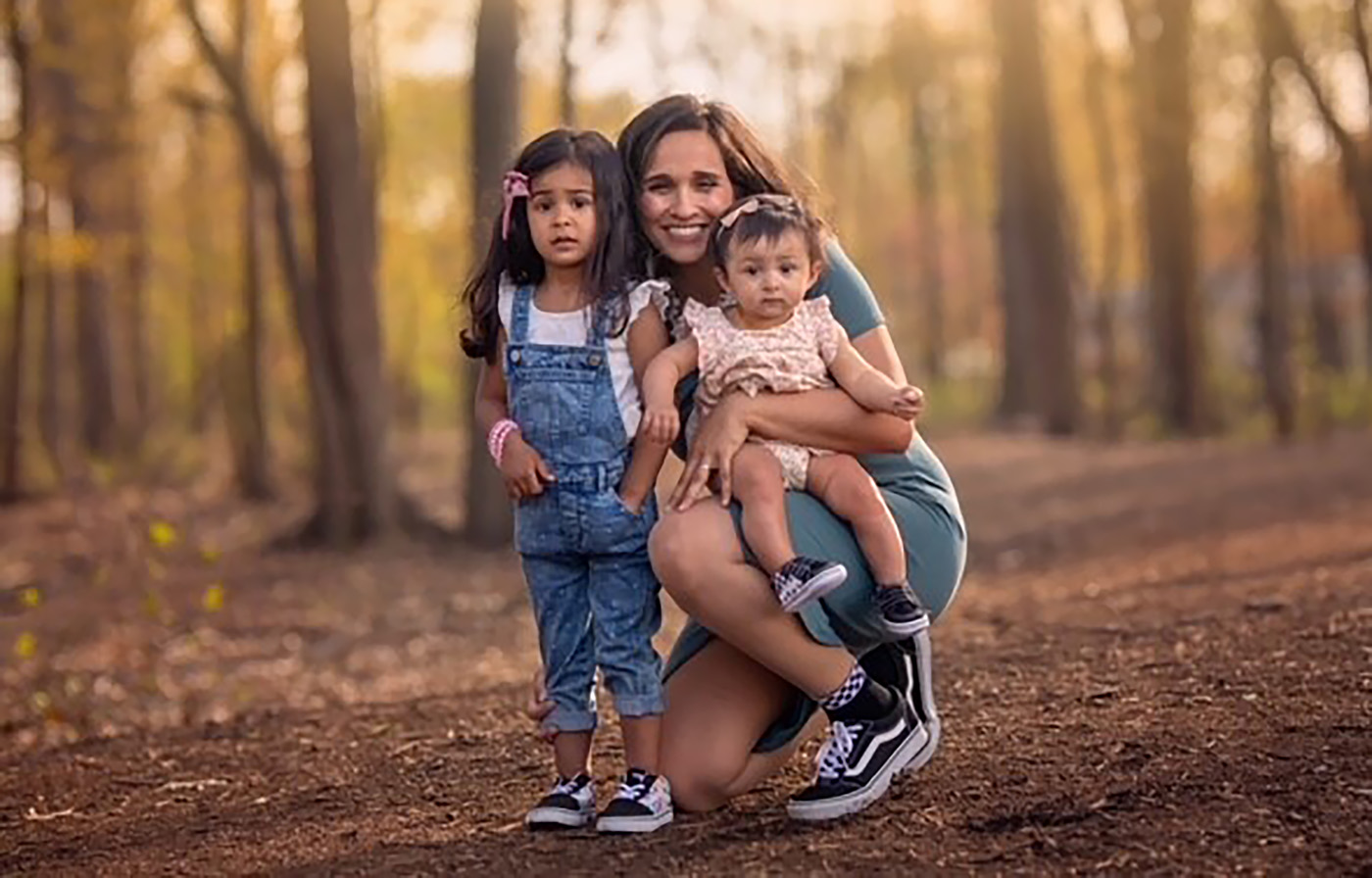 March is Women's History Month, a time when we honor the amazing accomplishments of strong, determined women of today and throughout history. In keeping with this tradition, we sat down with Dr. Rachel Karmally, alumnus of Xavier University School of Medicine in Aruba, to learn about her journey to becoming a doctor and how she masterfully balances her life as a wife, mother, physician, educator, and even a trustee at Xavier.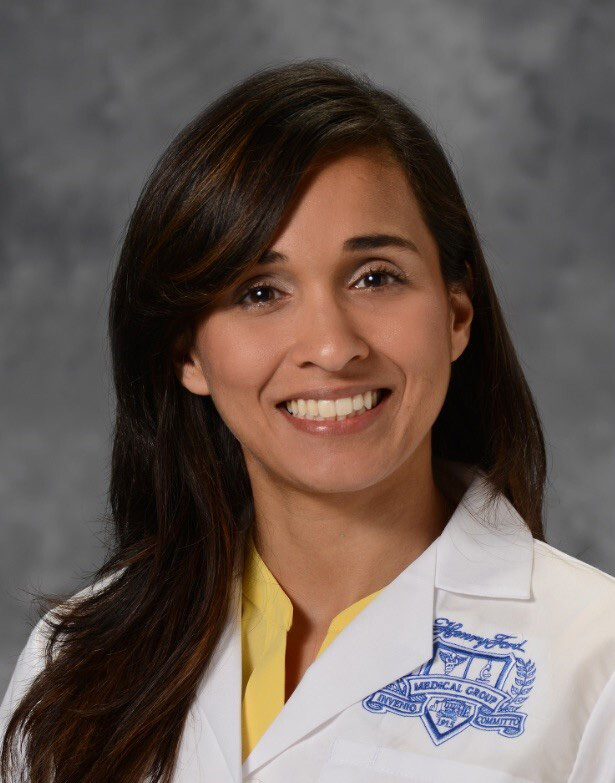 Following her dreams
At 33 years old, 'Dr. Rachel'—as she is affectionately referred to—is an exemplary example of how today's woman can accomplish it all—and then some—through hard work, focus, and remaining true to herself. Raised in Canada, Dr. Rachel said there was never a time that she doubted she would become a doctor someday. "I always dreamed of becoming a doctor," she said. "I excelled in school and knew at an early age that I wanted to help people—to save lives." After graduating high school in 2006, she attended a college seminar with her parents and learned about Xavier. "I loved what I heard about the university and wasted no time applying to Xavier. Within a very short time, I received my acceptance and was flying off to Aruba!"
Adapting to medical school
As she was only 18 years old at the time, Dr. Rachel said it was challenging to be away from her family at such a young age. "Going to Xavier was the first time I was away from home," she explained. "I missed my family terribly. Back then, we didn't have Facetime and the technology like we do today." Dr. Rachel remained focused on her studies and made friends along the way, while also enjoying the beautiful island of Aruba. "As I grew older and the coursework became more difficult, I realized I needed to find a balance between school and my social life," she said. "I became president of our student government and made time to spend with friends. It's important to take a break from the books—even for just a short time." In 2009, Dr. Rachel moved to Atlanta, Georgia where she began her clinical rotations but was then transferred to Chicago, where she completed her three-year requirement. "Although we cover different fields of medicine during our rotations, I focused on internal medicine," she explained. "I love the details of medicine. It was a natural progression for me." In 2012, Dr. Rachel graduated at the top of her class as valedictorian and was ready to begin the residency phase of her journey.
The road to internal medicine
Dr. Rachel matched for residency at Rochester General Hospital in Rochester, New York where for the next three years she specialized in internal medicine. In 2012, during her first year of residency, Dr. Rachel married the love her life, Junaid Hashim. "At the time, Junaid worked in finance and lived in Toronto," she explained. "We were apart for over a year and decided it was time we married." Dr. Rachel and Junaid began their life together in Rochester when—to her surprise—he decided to begin studying for the Medical College Admissions Test (MCAT)! Dr. Rachel was excited that her husband decided to join her in the path to becoming a doctor. She then received even more exciting news when she was appointed to Chief Resident at Rochester General Hospital, which added an additional year to her residency.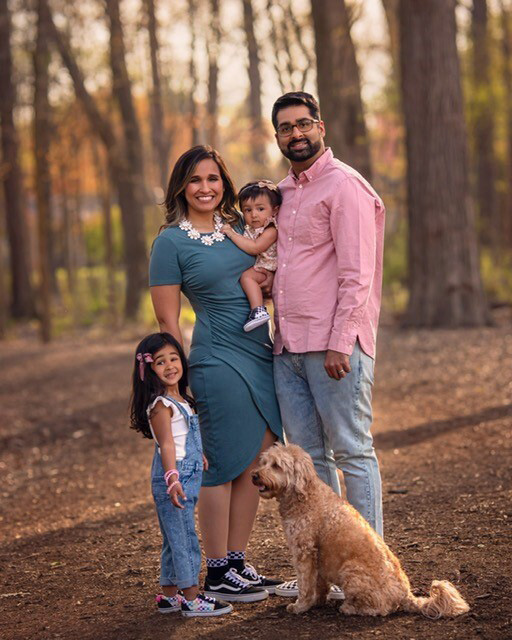 Making the move for their future
Upon Junaid's passing the MCAT, the young couple moved to Detroit, Michigan, where he attended medical school and she began her career as a physician at Henry Ford Hospital. Additionally, she serves as an assistant clinical professor at the Wayne State School of Medicine, where she teaches third- and fourth-year residents. For the next six years, the couple worked hard in their careers. In 2018, they welcomed their first child, a daughter they named Amina. Dr. Rachel lovingly describes her daughter as 'sassy,' and says Amina talks about someday being a doctor—just like her mommy. About 19 months ago, this family grew by one when their daughter Zarya was born.
Balancing work and family
Dr. Rachel describes her life as "busy," but says she wouldn't have it any other way. She said her days begin at 6 a.m., when she gets herself and her daughters dressed and ready for their day. After bringing the girls to daycare, she arrives at work at 7:30 a.m. and gears up for the next eight-to-nine hours where she will either be working inpatient or outpatient care, rounding with residents or working clinic. Later, she returns to her office, where she reviews patient test results and makes phone calls.
Then, after work she shifts into "mommy mode" and picks her daughters up from daycare and goes home for family time. "I try not to bring work home," Dr. Rachel explained. "It's important that I have quality time with my children and family. And since Junaid and I often work opposite schedules, it's more important that I'm here for the girls now, when they need me." She laughingly says she's happy that she and Junaid waited six years until they had children. "We needed that couple time, but nothing compares to life with Amina and Zarya."
When Dr. Rachel isn't caring for her patients, spending time with her family or teaching, she miraculously finds time to organize the annual Alumni Global Meet at Xavier as their Alumni Co-Chair. "In 2017, the university asked me to run their annual alumni conference, held in Aruba," she said. "I was thrilled to be spearheading such an important event." And if that wasn't enough to keep her busy, last year, the university selected Dr. Rachel to hold a prestigious two-year position on their Board of Trustees. "As an alumnus, I was honored to be selected to such a prestigious and important position at Xavier," she said humbly. "We meet virtually and discuss and vote on the goals and best interests of the university. It's truly an honor."
Women's History Month
As someone who is clearly accomplishing amazing achievements in her life, Dr. Rachel revealed that being a woman in the medical industry comes with its own set of challenges. "I was faced—and continue to—with gender bias and stereotypes for being a female doctor," she stated. "I felt like I wasn't good enough and always had to work harder to prove myself and get my voice heard. Implicit bias is the culture in medicine—the hierarchy where you feel like you have to walk on eggshells around your superiors." As the chief resident, she explained how she made her superiors aware of their actions and was instrumental in helping other female residents let their voices be heard. "Even today, I always introduce myself to my patients as 'their doctor,'" she said firmly and proudly.
When asked what advice she would give to women who want to pursue a degree in medicine, Dr. Rachel said: "Always remember you are good enough, strong enough, and smart enough. Stay confident and never lose sight of your passions."
On a personal level, Dr. Rachel is a woman who is known by many names. From doctor to professor, to wife, chairwoman and trustee, she said her favorite name to hear is 'mom.' "I never thought of myself as a woman who does it all. I just do what makes me happy. Yes, it keeps me busy, but what could be better than being busy doing what you love with the people who mean the most?"