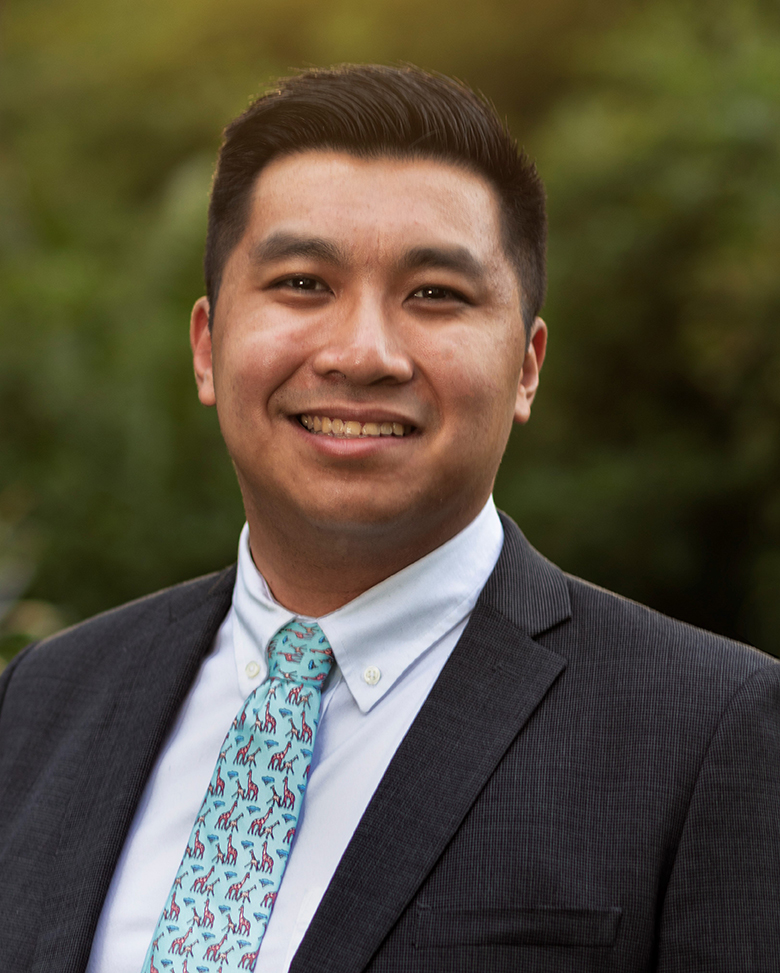 Following in his family's footsteps and a love for children were the driving factors for pediatrician Stanley Lee, MD, graduate of Xavier University School of Medicine in Oranjestad, Aruba.
We sat down with Lee to learn about his journey to Xavier, his advice for medical students, and how he found success by following his true passions in life.
Family connection
Born and raised in the Philippines, Lee always had a special connection to his grandfather, who was a physician by profession. "Seeing how my grandfather helped others made an impression on me from a young age," said Lee. "He was my inspiration to becoming a doctor. I suppose you can say that's where my story begins."
His journey to Xavier
Excited to begin his college career, Lee moved to Canada for high school and college. He had his sights set on attending medical school after graduation. Given the challenge of getting into Canadian medical schools, he explored all of his options until one day, a family friend suggested Xavier University School of Medicine in Aruba. "I was apprehensive about where my future would take me," Lee said. "The curriculum at Xavier seemed like the perfect fit for me." In 2012, Lee enrolled at Xavier and immediately knew he'd made the right decision. "The tropical setting in Aruba felt like home to me," he explained. "Xavier is a smaller medical school. The low student-to-professor ratio provided an excellent opportunity to ask questions, compared to larger universities where students get lost in the crowd."
Maintaining a healthy balance
During his time at Xavier, Lee realized the key to succeeding in medical school meant finding a healthy work/life balance. "Medical school is challenging—there's no other way to say it. But believe it or not, there's more to it than just studying. You need a healthy mix." He made several close friends who he still stays in touch with today. Lee admits that it's easy for students to become distracted when they find themselves living on a beautiful island like Aruba. With this in mind, he set some strict guidelines that helped to keep him focused and on track. Lee was the valedictorian of his graduating class in 2016. Lee admitted that while this achievement did not come easy, he wishes to pass along these tips for success to other students:
Wellness is part of medicine. You need to take of yourself, so you do not experience burnout.
Find the best ways to maintain a good work/life balance.
When studying, it's important to understand the material, not just memorize it.
Study smart and use the resources available to you.
Sharpen your test-taking skills.
Make friends and build a good support system.
His passion for pediatrics
Lee's decision to enter the field of pediatric medicine stemmed from personal experience. "I always loved kids," he explained. "I spent a few summers as a camp counselor in Canada coaching basketball, so I suppose being around them at an early age helped to mold my future career." Lee took his passion for pediatrics one step further and decided to specialize in the field of pediatric pulmonology. "I faced similar pulmonary ailments with allergies and exercise-induced asthma, so I knew specializing in this particular field could help me connect with the kids on a more personal level," he explained.
Continuing his journey
In 2014, Lee completed his two years of basic science courses at Xavier and was ready to continue his journey. He moved to the United States and worked for the next two years toward completing his clinical rotations at Wyckoff Medical Center in Brooklyn, New York and Sinai Hospital of Baltimore in Baltimore, Maryland. In 2016, he was accepted for residency at SUNY Downstate Medical Center in Brooklyn, where he worked until 2019. "Applying for residency is a process, but one that sets you on a path to your future," Lee stated. "It was during my residency that I decided to pursue a fellowship in pediatric pulmonology." Today, Lee is in his last year of his three-year fellowship at the University of Louisville in Louisville, Kentucky, and he is expected to complete his training in July 2022.
Working with children
Lee plans on moving to South Florida, where he has secured a position in working with children who suffer from pulmonary issues. "Most of my work will be more specialized and done on an outpatient basis," Lee said. "I'm excited to begin a new chapter in my life where I can help children breathe easier to live a happy and healthy life."