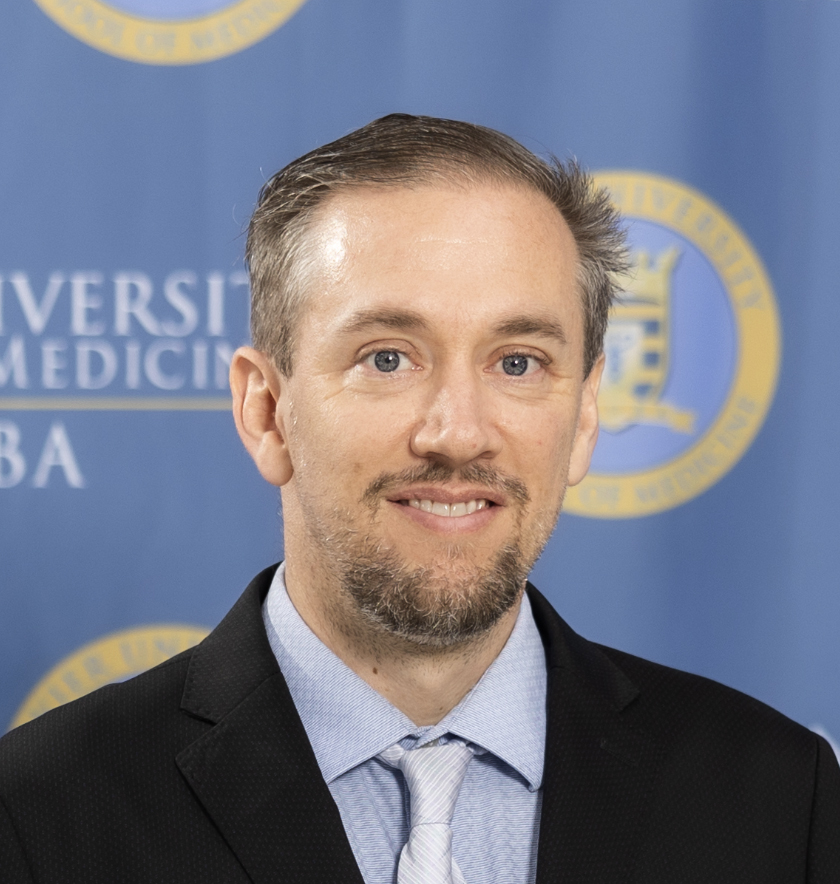 Did you know Xavier University School of Medicine has a pre-medical program which will have you ready for medical school in 16 months?
We sat down with Dr. Kevin Pawlak, dean of the pre-medical program and chair of the admissions committee at Xavier to get a closer look at the program and to learn about the amazing benefits of this unique pathway to becoming a doctor.
About the pre-med program
Since 2004, Xavier has led the way for students to begin their medical school education through its unique pre-medical school program. The curriculum emphasizes biology and chemistry as they relate to medicine while also integrating math, physics, and behavioral sciences. "Our pre-medical program is designed to provide a solid foundation of knowledge that provides a very specific curriculum to make the transition into medical school as smooth as possible," said Dr. Pawlak. The program, Dr. Pawlak explained, is structured for students who are certain of their path to medicine due to the streamlined and accelerated nature of the curriculum. The program allows students to get comfortable with the school, the professors and their surroundings before entering medical school.
Here is the breakdown of the pre-med curriculum:
Four semesters—PM1, PM2, PM3 and PM4
Fifteen weeks/semester
21-23 credit hours/semester (PM1-4)
Organ structure and function is the three-part biology course that contains all subjects, including anatomy, physiology, histology, biochemistry, and pathology, among others.
Benefits of the pre-med program
For students with a passion for medicine, the pre-med program at Xavier has proven to be a successful pathway leading students straight into medical school, without needing a four-year undergraduate degree.
Accelerated program—Allows students to complete the required 90 undergraduate credits in 16 months instead of through a four-year undergraduate degree.
Academically focused curriculum—This curriculum is consistent with that of Xavier's medical curriculum, and it will ease the transition from pre-medical sciences into basic sciences.
Testing advantage—Students become familiar with USMLE Step 1 (MD licensing exam-style questions) from day one.
Time to become acclimated—The program allows students to become familiar with Aruba, the university, and the professors in order for them to be comfortable with their surroundings before entering MD1.
More affordable—The cost of the pre-med program is more affordable than traditional undergraduate pre-med programs.
Access to resources—the pre-med students have access to all the same resources that the medical students do, including library materials and professors for extra help.
Automatic acceptance—when students complete the premed program, they are automatically accepted into Xavier's medical program.
Program requirements
Dr. Pawlak said that it's important for prospective pre-med students to have a clear understanding of the necessary requirements to apply to Xavier. Here is a snapshot of the program requirements:
High school diploma with a grade point average (GPA) of 3.0 or higher
MCAT is not required for admission
Completed online application
Submission of required documentation, including:
– High school transcripts
– Letters of recommendation
– Personal statement
Note: Pre-med students are automatically accepted into the medical program upon successful completion of the four-semester curriculum.
A message from Dr. Pawlak
Dr. Pawlak offered students sage advice on being successful in the pre-med program at Xavier: "Hard work, dedication and excellent study skills are the keys to success. We are proud of the high percentage of our pre-med students who move on to our MD program. Applying yourself now in the pre-med program will help prepare you for a successful and easier transition to the MD program."
Check out our blog, "Best Ways to Prepare for Medical School."
Do you have a passion for medicine? Our pre-medical program can take you one step closer to making your dream of becoming a doctor a reality. Apply today.