Xavier University School of Medicine is a leader in medical education and is inspiring its student leaders to make an impact in the community. Through campus programs and international organizations, Xavier students are giving back to the community by making connections and embracing their publicly professed oath to "pledge their life to the service of humanity".  This month, we sat down with Dr. Elizabeth C. Carey, Assistant Dean of Student Affairs and Professor of Behavioral Sciences to learn about the exciting community connections and the positive impact they are having on the residents of Aruba and the medical students.
 Connecting Community to the Classroom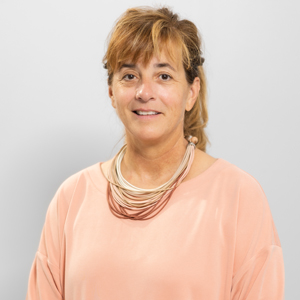 Dr. Carey has dedicated her life to the education and service of others. For nearly 30 years, she has worked in higher education and inspired her students to work within their communities to address disparities in education and health care, and to empower students to make change. Her background in neuropsychology, research and testing is proving to be a winning combination for Xavier. Since joining Xavier, Dr. Carey has made an impact both on Xavier's campus and in the surrounding community. "Not all learning happens in the classroom. Volunteering provides a connection between the classroom and real-life experiences. The students learn many valuable skills by interacting within the community."
The value of giving back
Beyond the beauty of the island, Aruba has many underserved communities in need. Dr. Carey explains that community service raises students' awareness to social justice issues and disparities in healthcare. The student organizations work with populations from pediatric to geriatric, as well as immigrants and other underserved populations. "Medical school is hard and through core studies and volunteer work, students are engaging in lifelong learning. They learn about themselves and in doing so, become capable and culturally competent doctors." Read on to learn about the many student organizations and clubs at Xavier and the latest events that are taking the medical school experience to the next level.
Student Government Association (SGA)
President: Kamal W. Khan
Vice President: Racquelle Idlebird
Secretary: Michelle Sherwin
Treasurer: Maulik Vyas
The purpose of the Student Government Association is to govern all campus clubs and organizations, and to increase communication between the student body and the Xavier community. Here are some of their latest events:
The 'Spooktacular' Halloween party—which was a huge success.
The Mary Joan Foundation 5K Walk/Run, in collaboration with Family Medicine Interest Groups (FMIG). Students and faculty participated in a "wear pink day," to raise money for the cause. Through donations and the selling of pink shirts and pink desserts—including pink cotton candy—the SGA raised over $5,000.
A Thanksgiving lunch happened on November 24 where all members of the Xavier community got together to eat, catch up and create a "Thanks-Giving Tree" where students and faculty shared what they are grateful for.
Xavier Day—a fun day of activities and sports for students to work on team building and health/wellness before taking their exams.
Student National Medical Association (SNMA)
President: Fedny Agelus
Vice President: Hloni Senoamadi
Secretary: Kajal Sivia
Treasurer and Social Media Coordinator: Dimple Mazumdar
The Student National Medical Association is committed to supporting minority medical students and increasing the number of culturally and socially conscious physicians. The SNMA addresses the needs of underserved communities which also include the geriatric and pediatric populations. Here are some of the upcoming events that the SNMA is planning:
Online workshops to address disparities in health care.
Guest speaker Dr. Nienke will give two lectures on dementia in February which will be followed by a volunteer day with residents at a local assisted living facility.
American Medical Students Association (AMSA)
President: Shaon Deb
Vice President: Farhan Ahmed
Secretary: Luke Wilson
Treasurer: Keitaro Hirano
Event Coordinator: Rupinder Bains
Known as the largest and oldest independent association in the United States, the American Medical Students Association allows medical students to network, connect, and participate in events with over 30,000 students throughout the United States and globally. This is a valuable connection to help students build their résumés, network for residencies, and learn what they need to know in order to pursue their area of specialty. Here are their latest events:
Fundraiser for Mary Joan
Supporting Scrubble Bubbles—an organization in Aruba dedicated to engaging youth in oceanic conservation activities

Beach cleanup effort to foster an economic and ecological impact on the island.
The AMSA group will assist Scrubble Bubbles in their reef seeding program to help rebuild Aruba's coral reefs and combat global warming.
Career-focused clubs
In addition to national and international organizations, medical students have the opportunity to join clubs that are career-focused and geared toward their area of medical specialty. Here is a list of the specialized clubs at Xavier, along with snapshots of what they are planning and learning:
Psychiatry and Neuroscience Group
This group explores mental health and wellness through discussion, guest speakers and practical applications. Students can learn to administer psychological and cognitive assessments and conduct patient intakes. There will be a guest speaker coming soon to discuss criminal psychopathology and substance abuse.
President: Michelle Maware
Vice President: Nate Krugliak
Treasurer: Maulik Vyas
Event Coordinators: Myra Popal, Nina Entcheva, Ojaswini Bhullar
Secretary: Natalia Schettino
Research Coordinators: Reilly Booker and Nate Krugliak
Here are the events this group has planned:
Working on Mental Health Awareness Day and educational prevention pamphlets for the local hospital website.
Learning how to administer cognitive assessments and intakes.
The group is exploring opportunities to bring in a guest speaker from the U.S. to discuss addiction and psychopathology.
Surgical Interest Group (SIG)
President: Shaon Deb
Vice President: Nina Entcheva
Secretary: Luke Wilson
Treasurers: Michelle Maware and Asdrubal Marcano
Event Coordinators: Priscilla Koolman and Dimple Mazumdar
The Surgical Interest Group supports likeminded individuals who wish to pursue the challenging career pathway of surgery. The group is putting together surgery-related workshops, guest lectures and conferences to share knowledge with the Xavier community. The group is currently practicing suturing under the instruction of faculty.
Pediatric Medicine Interest Group (PMIG)
President: Aruna Misir
Vice President: Chelsea Ndumu
Treasurer: Shravani Manda
Events Coordinator: Emad Asasfeh
The Pediatric Medicine Interest Group promotes awareness and education of health behaviors to the local community through health fairs and prevention campaigns. Topics the group has tackled include proper nutrition, health and fitness and combating obesity. Here are a few of the many activities that PMIG is involved with:
Recently created Halloween decorations for children in the hospital.
Planning a Thanksgiving activity at a local orphanage.
Planning a secret Santa exchange with children at the local hospital.
Assisting Dr. Busari with his 'Jump 18 Program' which addresses childhood obesity and diabetes.
Internal Medicine Group (IMG) – NEW
President: Katherina Eldick
Vice President: Neha Aqeel
Secretary: Deepika Punshi
Treasurer: Anthony Eldick
Event Coordinators: Anthony Iskander and Simarjot Kandola
This group recently conducted a health fair at Aruba Pension Fund (APFA) where students performed blood pressure checks and measured cholesterol, glucose and body mass index (BMI) levels.
Sports Medicine Group (SMG)
President: Hany Metwaly
Vice President: Stephanie Chikvashvili
Secretary: Gabriella David
Treasurer: Asdrubal Marcano
The Sports Medicine Group provides students with exposure to the field of sports medicine and career guidance through workshops, presentations and participation in sporting events. Here is information about an event the group is planning:
The SMG will be holding a Xavier Sports and Health Day in January. In collaboration with social services, the SMG will bring children to Xavier's residential campus where they will play sports, go swimming and learn about health and nutrition. This fun-filled event will feature music, activities and several educational programs for child enrichment.
Obstetrics and Gynecology Group (OGG)
President: Shravani Manda
Vice President: Daler Kaur
Secretary: Shereece Picotti
Treasurer: Rupinder Bains
Events Coordinators: Megan Kotsko and Priscilla Koolman
Editor: Gabriella David
The Obstetrics and Gynecology Group provides students with career options in the healthcare field by holding interactive simulations and promoting women's health through networking with our peers/alumni and doctors in our community. Here are some of the events that the OGG is planning:
A women's health fair on November 26, where more than 60 patients are expected to attend. The International Organization for Migration (IOM) will be present. This health fair—as well as all others—are conducted under the supervision of Dr. Davies.
The OGG is working in conjunction with the psychiatry group to design pamphlets on post-partum depression.
Family Medicine Group (FMIG)
President: Kamal W. Khan
Vice President: Prabhleen Lakhanpal
Secretary: Hiba AbuShawish
Treasurer: Shravani Manda
The Family Medicine Group provides a platform to learn basic clinical skills to assist during clinical rotations. Students will learn prevailing disease patterns and preventive measures. The FMIG also assists the SGA with planning its events and supporting its mission. The health fairs of the FMIG promote teamwork, peer review, application of medical knowledge, and leadership:
Two health fairs were held in October and November.
The FMIG group sponsored and participated in the Mary Joan Foundation Walk/Run.
Emergency Medicine Group (EMG) – NEW
President: Hiba Abu Shawish
Vice President: Shannon McGovern
Treasurer: Aaron Zakes
Secretary: JP Lachat
This group ran a first-aid station for the Mary Joan Foundation Walk/Run and are supporting local events with emergency medical services. This group will also provide a training in Basic Life Support (BLS) in January.
Student/Faculty Research Group (SFR) – NEW
President: Alan Adams
Vice President: Kevin Ram
This group is still in its infancy but has big plans! Currently this group is planning an annual Research Day in January where students and faculty will be judged by doctors and community leaders on a presentation of their research. An awards ceremony will follow. This group displays award-winning research projects around campus, as well as faculty research.
Xavier offers a host of clubs and organizations that suit the many career interests of the students. These student-initiated organizations provide opportunities for the students to get involved in the community, practice their skills, and make an impact. The foundation of Dr. Carey's passion for making community connections lies in fostering compassion, teamwork and altruism. "Volunteering helps develop key skills from Xavier's integrated medical curriculum and fosters medical students' resilience and helps guide with career choices."
Are you ready to get involved? Take your medical school experience to the next level. Contact Dr. Carey at ecareyphd@xusom.com for more information.